Triad PDX Series 5 In-Ceiling Speaker – 8″
Bring premium sound to your architectural speaker projects with Triad PDX, which combines easy-to-install Push Lock by Swarm technology with the industry-leading sound of Triad. Triad PDX uses high-performance materials and the finest components like carbon fiber, Kevlar, Teteron, and dual voice coils. Furthermore, each speaker is designed and engineered in Portland, OR., with a full acoustic analysis in an anechoic chamber for the perfect audio experience. Installation is also a breeze with Push Lock by Swarm technology, an exclusive toolless mounting solution specifically designed for Snap One that delivers the industry's fastest and most secure installation.
Use for audio or surround sound systems.
Features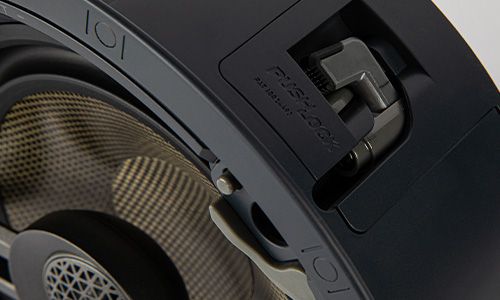 EASY, TOOLLESS INSTALL
Give your customers the ultimate audio experience with the ultimate install! Triad PDX features Push Lock by Swarm technology, a toolless mounting solution designed for Snap One. Push Lock secures the speaker with the simple press of a button for the fastest and most secure installation on the market for both in-ceiling and in-wall speakers. Plus, the dogs cinch down an extra 6mm when you need additional security in situations with uneven sheetrock, popcorn ceilings, etc.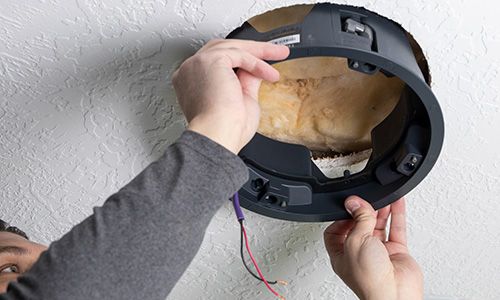 SEAMLESS INSTALLATION, YOUR WAY!
Triad PDX offers an exceptional solution for a seamless installation. Each speaker can be installed at once with zero tools, or you can remove the speaker and install the cradle with its optional backbox and grille, which allows you to return and place the speaker post-construction. All of this is done without compromising the industry-leading sound and build quality for which Triad is known.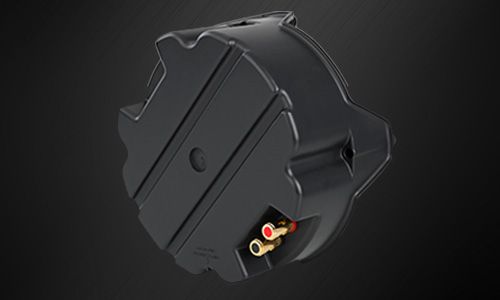 OPTIONAL REAR ENCLOSURES
All Triad PDX speakers have an optional rear enclosure that reduces sound propagation to adjacent rooms while providing a predictable environment for installation, giving your customers the very best custom audio experience.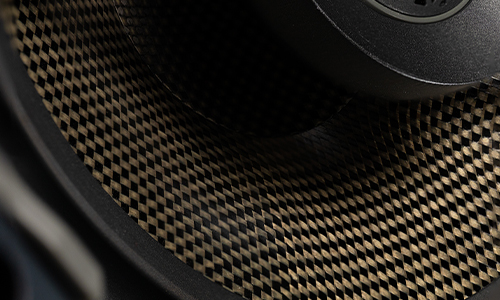 INTERWOVEN KEVLAR/CARBON FIBER WOOFER
Experience every audible detail with precision technology and build quality. The interwoven Kevlar and Carbon fiber with PVA coating command higher control of cone breakup, while the aluminum shorting ring further fine-tunes sound with tighter bass and enhanced distortion reduction. The fusion of top-tier material selection and design distinction of Triad PDX has yet to be seen in architectural audio.
UPGRADED 1" PIVOTING TETERON DOME TWEETER
Everything about Triad PDX centers around the purest sound quality possible. The 1″ Pivoting Teteron dome tweeter with oversized surround increases piston area, resulting in higher sensitivity and reduced motion, providing smoother frequency response. All 5 Series PDX tweeters also include an additional copper cap and dual Neodynium magnets in the motor system, which linearizes/stabilizes the variance in inductance—reducing distortion with better transient/impulse performance.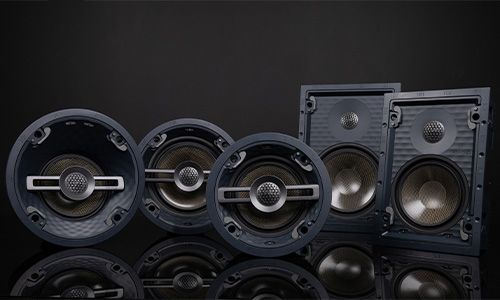 CLASSIC TRIAD VOICING
Triad PDX speakers use top-shelf crossover components and are tuned like all other Triad speakers to give them their coveted Triad sound. They can even seamlessly integrate with other Triad speakers due to their Timbre matching, allowing you to mix and match speakers within the series to meet the needs of each room while providing identical tonal qualities throughout the home.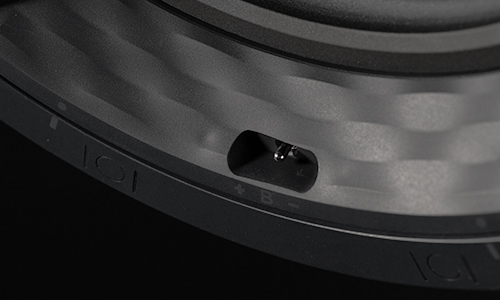 TWEETER AND WOOFER ADJUSTMENT SWITCH
The tweeter adjustment switch helps you deliver detailed and clear sound in any space. It helps compensate for both an overly reflective or overly damped room by either cutting or increasing the tweeter level to improve performance, while the woofer adjustment allows you to fine-tune the speaker's low frequencies depending on the interaction between the speaker and the room.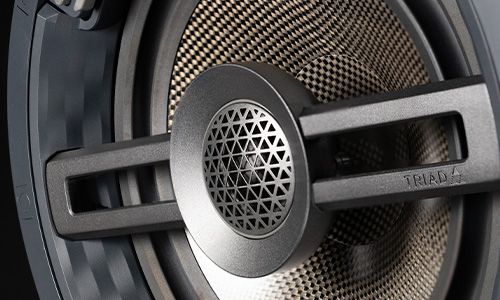 CAST ALUMINUM TWEETER BAR
The PDX Series features a cast aluminum tweeter bar, making it easy to handle the speaker, carry it up the ladder, and put it in place.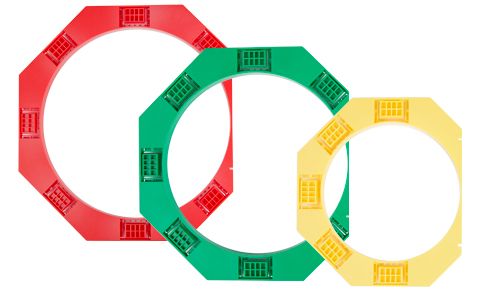 NEW CONSTRUCTION BRACKETS
Our new construction brackets offer enhanced flexibility during installation in new builds. They go in before the drywall, allowing the drywaller to cut holes for them and streamline the installation process.
OPTIONAL CUSTOM COLORED GRILLES
Order your speaker with a standard Triad white speaker grille or, for a slight upcharge, order a custom-colored grille to match the room's décor or wall/ceiling color.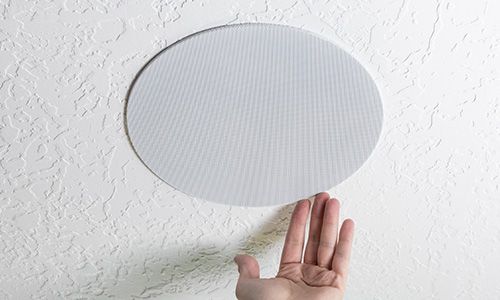 SECURE ON SITE
Not all job sites are secure during the construction phase, leaving components left onsite susceptible to theft. With the Triad PDX 2-piece baffle/speaker module assembly, you can remove the speaker module for safe storage offsite until the site is secure while the Frame/HVAC cover and grille remain installed.
Special order item.