QMotion Blinds specialise in providing unique and innovative window covering solutions for the home. The company specialises in wire free window treatment solutions with all the benefits of a wired solution but without the need for a qualified electrician to install 240v wiring. The QMotion Blinds solution requires no wiring at all.
For the first time the user has the ability to install a fully functional, quiet, motorised shading system that is entirely wireless. The blind can be operated via remote control or by smart phone or tablet using the QMotion app. The user can remotely operate their blinds individually or simultaneously, by room, by elevation and by floor.
Control options include compatibility with well-known AI devices such as the Amazon® Echo Plus. The Alexa app allows the user to set up schedules and routines whereby the blinds automatically raise and lower. The user can therefore be assured that whilst they are away from the property or room the blinds will continue to operate, providing glare and heat gain control whilst at the same time offering a superior level of privacy and security.
If you are looking at a new building and have the ability to provide power wiring for QMotion Blinds we offer a Cat 6 wired solution that takes the power and control to the blind at a very low cost to the installer.
We cover nationwide/worldwide & offer a full design & consultancy service.
All blinds/curtains are completely bespoke to suit each clients requirements. These are special order.

100% Wireless
New Build Wired Solution

Remote Control

iPhone / Android

Virtually Silent

Easy Setup

Up to 3 Year Life Home Automation Friendly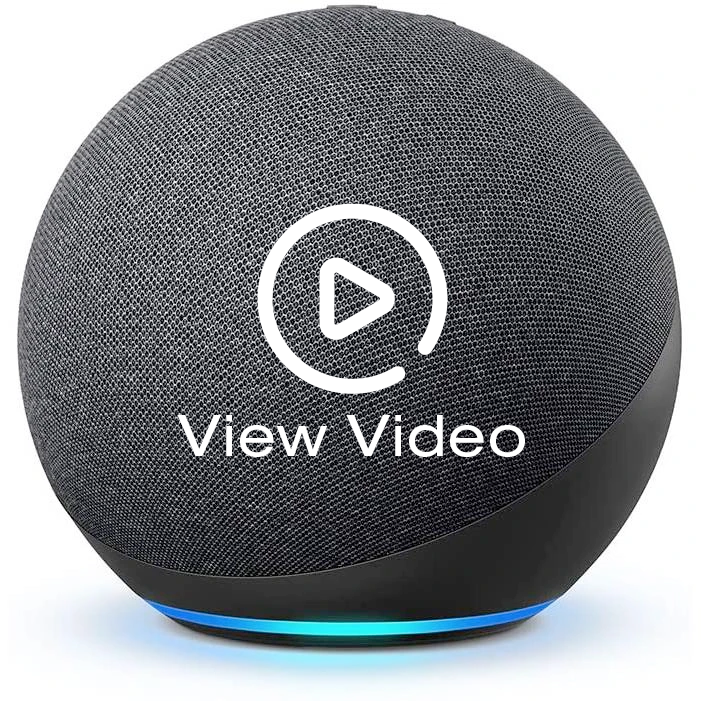 Amazon Echo Plus Control
QMotion Blinds can be controlled wirelessly via Amazon® Echo Plus without the need for a bridge into your Wi-Fi router/hub. QMotion Blind motors already have ZigBee protocol built in which means they can talk directly to Amazon® Echo Plus. Simple set up is via the Amazon Alexa app which allows operation of the blinds from within or outside the property. You can also set up routines and schedules so that the blinds will raise and lower at times when you are away from your property. The extra inbuilt ability to operate the blinds by voice, remote or manual override brings a brand new level of convenience to the end user who wants an easy to operate quiet motorised blind solution
QMotion Stand Alone Control Solution
QMotion Motorised Window treatments can be controlled wirelessly via a QMotion remote or smart app for either one-way or two-way communication. Power to the blinds is available via wireless hybrid spring and battery power or traditional wiring via low volt or cat 6 cable. This is the perfect solution for the end user who does not have or does not want an integrated home automation system to control their window treatments. The extra inbuilt ability to operate the blind by hand is offered via our patented manual override technology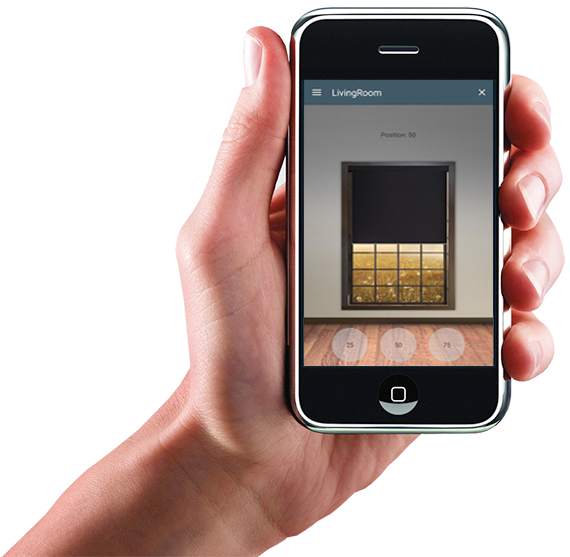 Home/Building Automation Control
QMotion Blinds can offer fully integrated window treatment solutions for almost every known home automaton system. Our blinds work natively with Control4 whereby no integration interface is required, our blind motors have native ZigBee protocol receivers that are inbuilt. The motors receive commands over the Control4 ZigBee mesh network and report back their position direct to the Control4 EA controller.
We are also able to offer a Cat6 wired solution that not only provides control via RS485 ports on the rear of the QMotion QIS Power/Communication panel, but also the 24v power for the blinds.
Other Integration partners with QMotion drivers include world class brands such as Vantage, Crestron, RTI, Bang & Olufsen, URC to name but a few of the many companies that our products can be easily integrated with.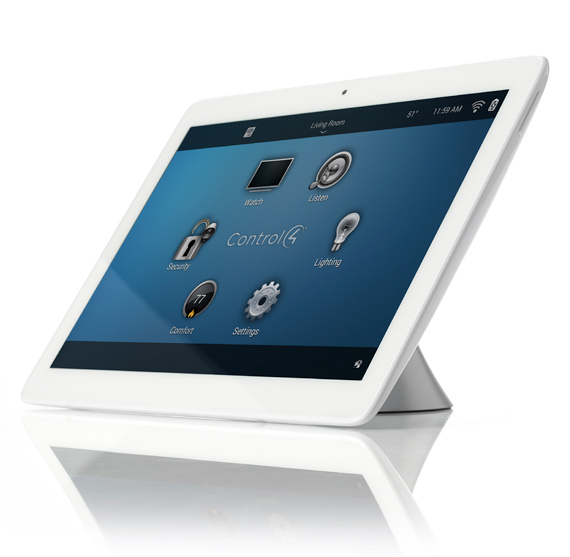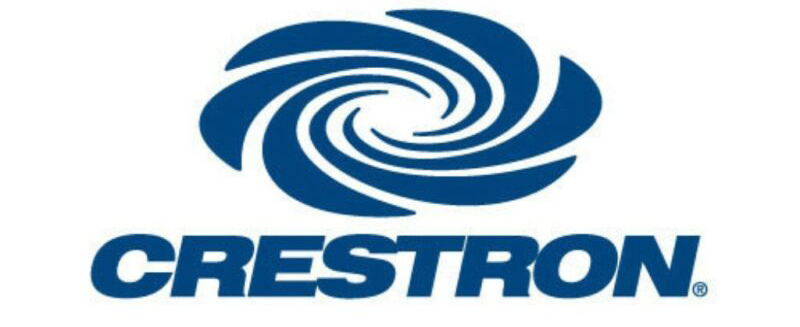 Industry Leaders
QMotion Blinds were invented and developed in the USA. The unique technology used is predominantly taken from the garage door industry where small motors and some very special counter balanced springs have enabled engineers to develop very large window treatments that can be operated effortlessly by the user whilst only using a small amount of power – battery or mains.
When QMotion Inc.'s Inventor, Willis Mullet, took this technology to window treatments it became a game changer for the blind motorisation industry. We are now the industry leaders for wireless motorisation by which no other system is able to match in terms of its operation functionality, battery life or indeed original design.
Further developments now include the world's most innovative wired solution offering low cost Cat 6 wiring which takes not only control to the QMotion Blind but also power. A great solution for new builds where it's easy to adopt a wired solution for all your window treatment requirements
All the QMotion motorised window treatments offer full functionality with either one way or two-way communication, also available as either a standalone controlled system or via a third party home automation platform.
The QMotion name is built on providing quiet motion to all our motorised products. We only make beautiful high quality motorised blinds that can be seen and not heard.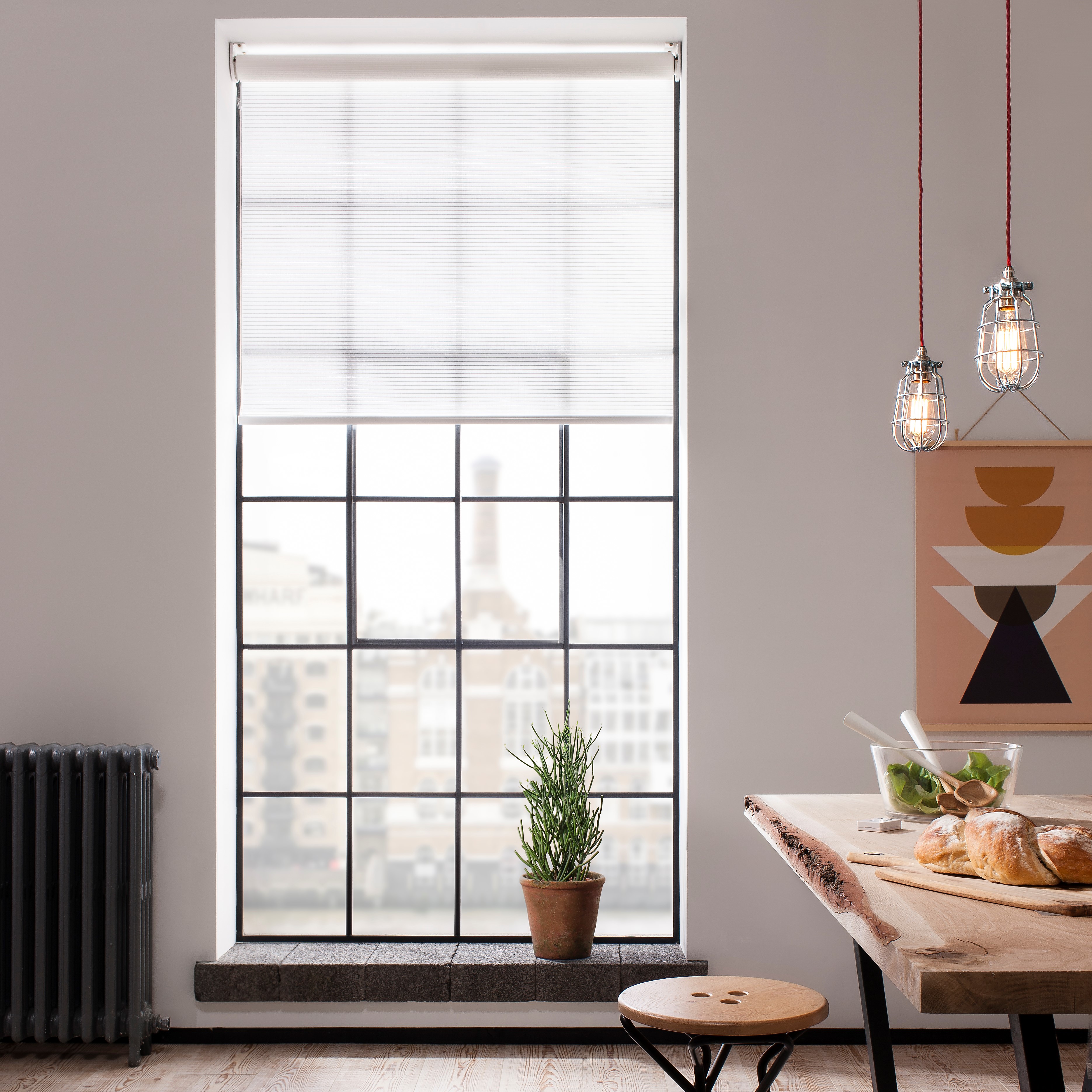 Up to 3 Year Battery life
QMotion Blinds are built with patented counter balancing spring technology, which provides a type of hybrid power to work alongside the readily available and low cost recyclable D cell alkaline batteries that sit within the roller tube assembly. This patented technology means that you simply and easily remove and replace your batteries every 6 to 36 months depending on size and use of the QMotion Blind.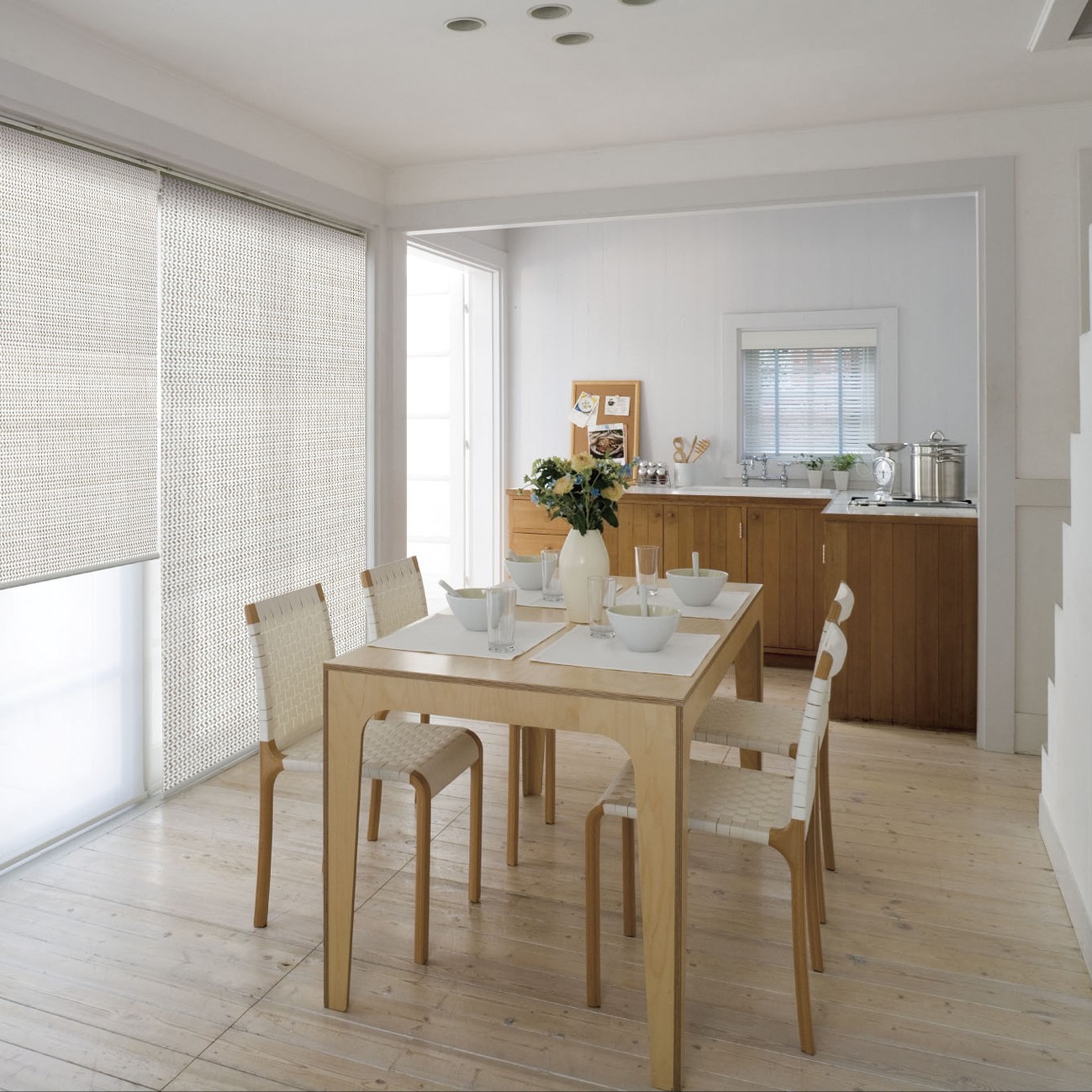 Virtual Occupancy – Home Automation
Set timers and schedules on your home automation or an Amazon® Echo Plus system. The QMotion blinds will then automatically lower and raise when you're away from the property. It's no problem if you forget to set the schedules as you can operate the blinds when you are away from the property via an app.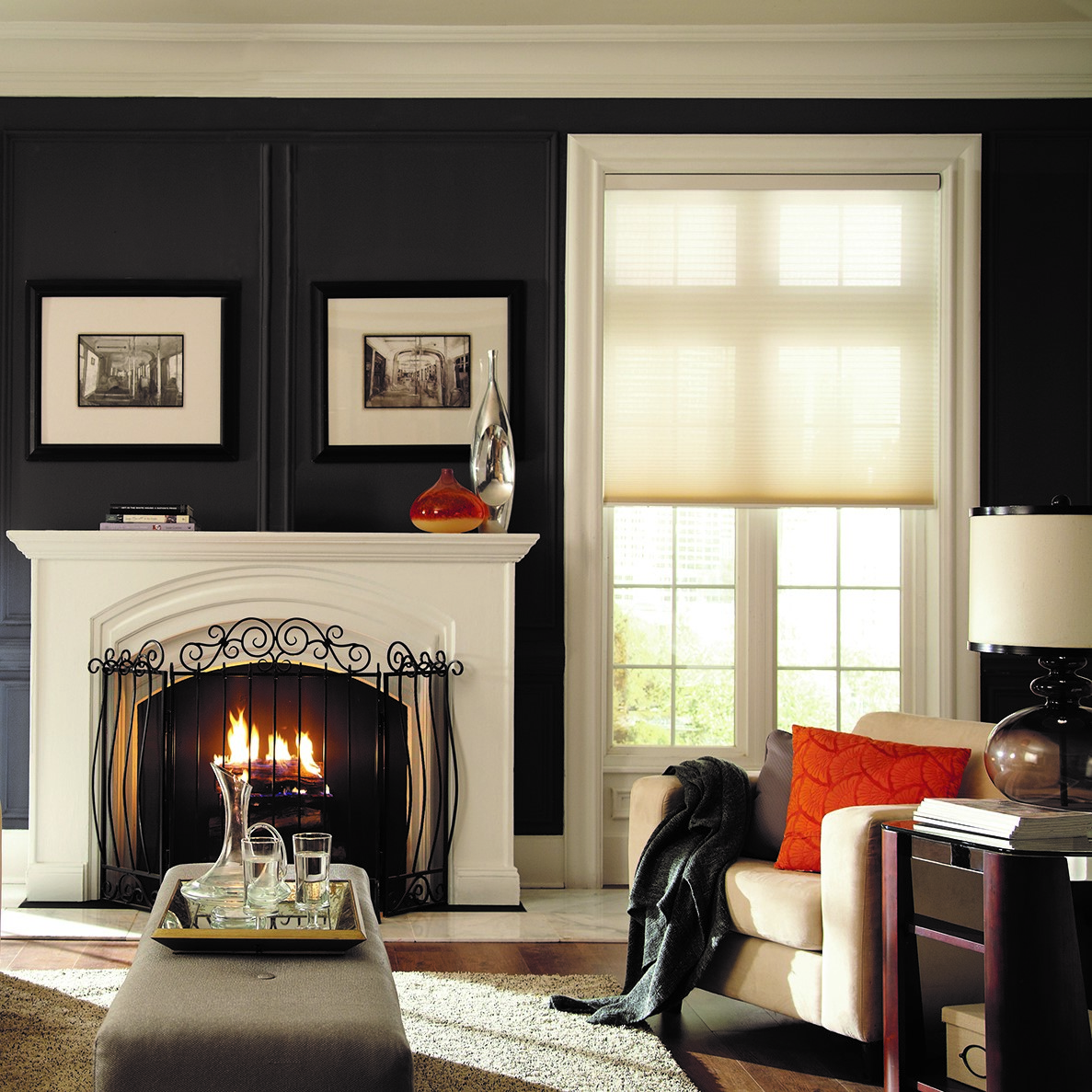 Safe by design
QMotion Blinds come in an endless range of colours and finishes, but when buying blinds for your home, you must consider the way they are operated. A blind which is safe by design is one that is cordless or has concealed or tensioned cords. QMotion roller blinds are cordless by design.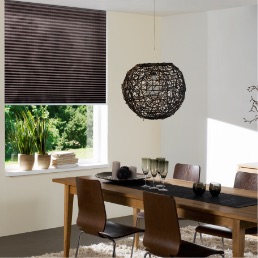 Unmatched quietness
QMotion engineers developed a blind with quiet operation for a beautiful and peaceful experience. It's no longer the standard to have to accept noisy blind motors that can wake you up or stop a conversation when they operate.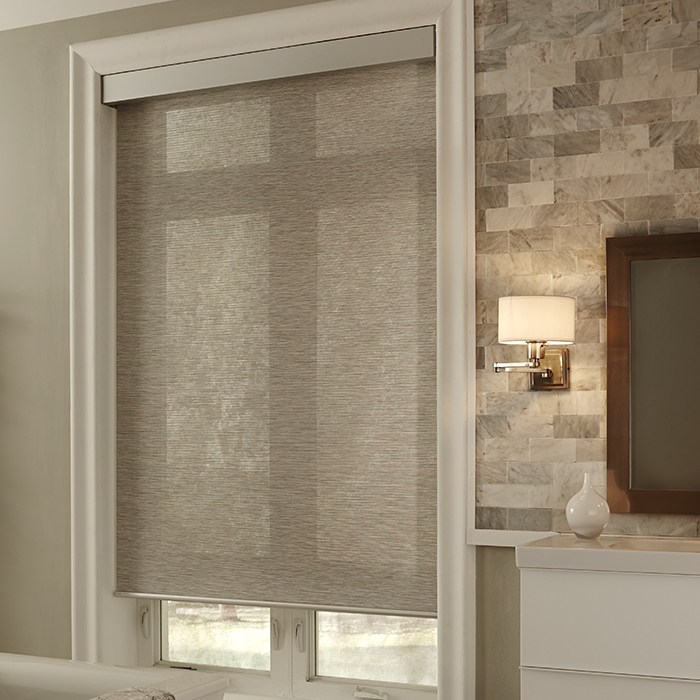 Small Edge Gaps
QMotion Blinds are designed with industry leading small edge gaps from fabric to wall. The Roller blind offers 13mm gaps each side whereas the Roman blind is only 4mm each side. Other normal motorised systems have off set or larger edge gaps.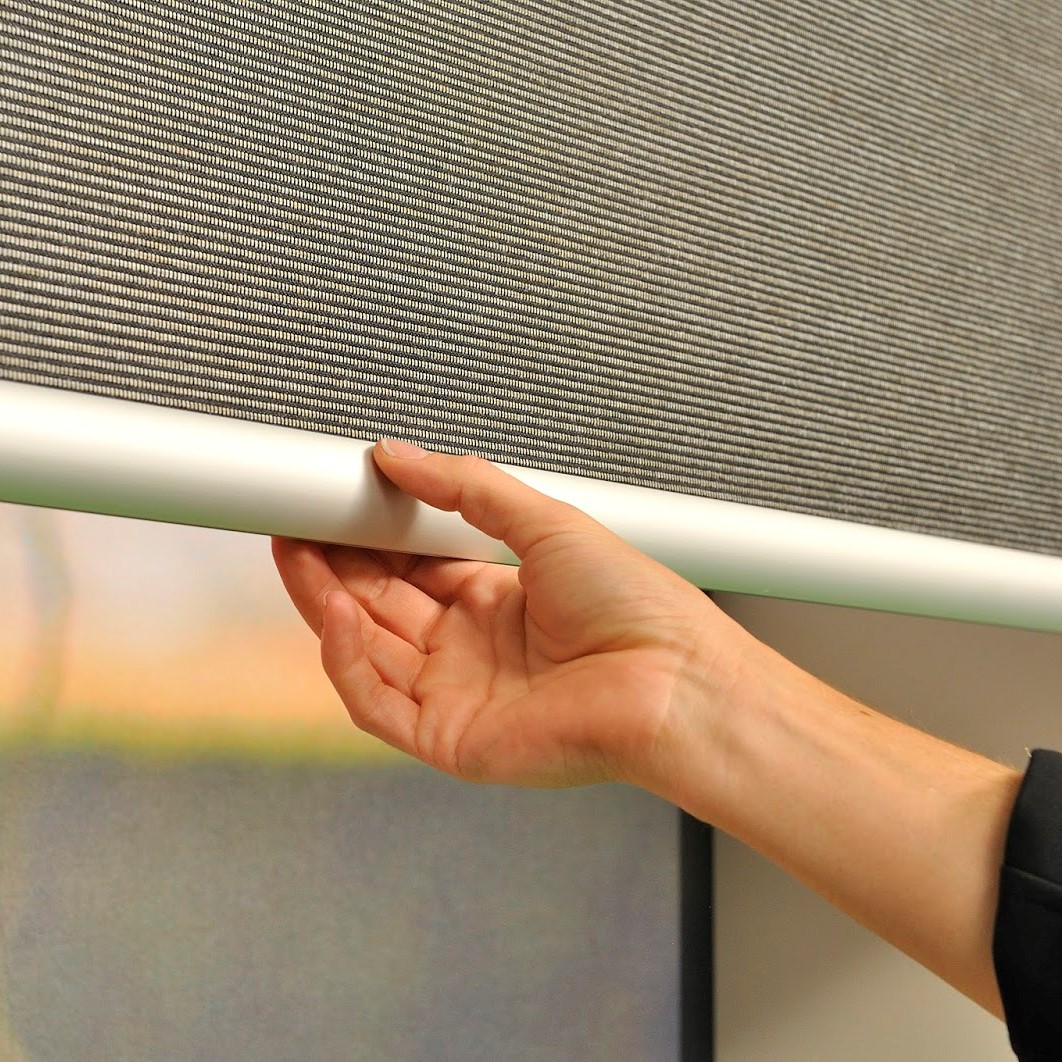 Lost your remote?
Not a problem! QMotion Blinds have a patented manual override feature which allows the blind to be moved by hand without the need for a remote control. Simply give the blind a gentle pull to get them started.